You have got a cool gym bag but have no idea what to put in it!? We understand that what is in every bodies gym bag is tailored to their own personal goals.
However at Protein Hunter we are going to give you our top 9 essential things to include in your gym bag, things that are right for anybody and any goals.
We feel that with these additions in your bag you are prepped and ready for your workout at the gym, whatever the objective may be, however we have thrown in a little twist here and there!!
Less of the talking lets dive right in…..!
#1 The Right Workout Clothes
It's not all about fashion when it comes to working out, clothes needs to be comfortable and breathable.  We feel people sometimes fall at the first hurdle because of inadequate clothing when working out.
GymShark are one of the biggest fitness clothing brands in the world!
Their clothing is of a high quality and is tailored to assist your workout and contribute in achieving those all important goals and gains!
Gymshark always have great offers on gym clothing so it makes things affordable.
Here is a few examples of some of their best sellers.
Visit their website here for the full range: www.gymshark.com
#2 Headphones
We all know what cheesy music is played in most gyms across the world.  There is nothing better to get you motivated for a workout than your own personal music.
Along with either your phone or iPod/MP3 player there are some great headphones out there now which we feel are a great accessory to 'get you in the zone'!!
These days as well, technology has brought us wireless headphones which are great especially when working out, there is nothing worse than getting tangled in your own headphone wire.
The latest Beats wireless are award winning headphones which are great sounding and really are the part, here are some features of these headphones.
Pair and play with your Bluetooth® device with 30 foot range
Dual-mode Adaptive Noise Canceling
Iconic Beats sound
12 hour rechargeable battery with Fuel Gauge
Take hands-free calls with built-in mic
You can browse other headphone options here at www.beatsbydre.com
#3 Towel
It may not be as 'impressive or cool' as the first two essential items in your gym bag.  However we all must carry a good quality towel in our bags.
When we are working out, sweating is normal, however it is not nice when your sat in somebody else's sweat!!
Bring a towel in with you when you workout to keep your sweat to yourself!!
Here is a unisex Nike Sports towel which is ideal for the job ahead.
To visit their site for more options visit: www.nike.com/Towels
#4 Good Shoes/Trainers
If you're an advanced lifter, you may prefer lifting shoes to traditional cross-trainers or running shoes.
However whatever you decided, make sure it provides the support you need for the type of training you will do.
Here are some examples of Nike training shoes.
There are more options on their website at: http://store.nike.com/gb/en_gb/pw/gym-training-shoes/9hkZoi3?ipp=61
#5 Shaker Bottle
No gym bag is complete without a shaker bottle.
There are many varieties of shaker bottles out there, with the motorised shakers now being very popular.
However at Protein Hunter we like the USN Tornado shaker bottle.
It gives you space to top up your water throughout the workout but at the same time keep your protein in the screw on capsule at the bottom until you need to add the powder.
For more options of great USN shakers and accessories please visit: uk.usn-sport.com/USNSportsNutrition
#6 Supplements 
Like the shaker bottle, no gym bag is complete without your supplements!!
There are many great supplement brands out there now such as The Protein Works, USN, MyProtein and much much more.
From Protein Powders, Creatine to fat burners and pre-workouts.
Check out our top 5 supplements in 2018 from the MyProtein range to see some of the best products to include.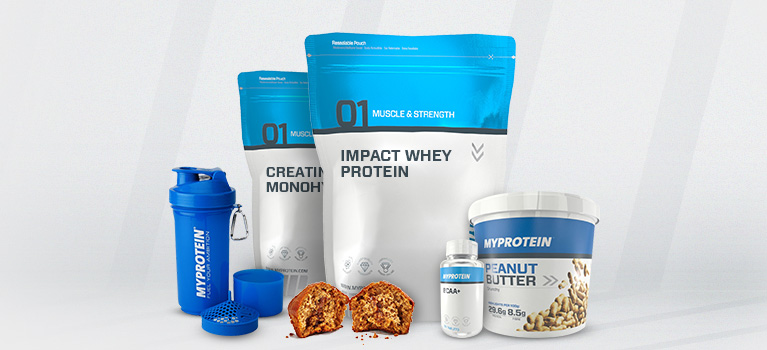 #7 Workout Journal/Log
A workout journal/log is absolutely essential to progressing in your workouts.
Use your workout journal to record sets, reps, weights, and rest as well as your own PB's and targets for the next workout.
You really need to know how much you lifted in past workouts to lift more in future workouts.
A workout journal/log is an essential tool for anyone trying to build their best self.
Make sure your tracking everything you do in that workout!!
There are many templates and diaries out there, but we really like the Bodyminder Workout and Exercise journal from Amazon
, but check out the others they have on offer.
#8 Fat Gripz
These are the real deal!! Here at Protein Hunter we swear by these things.
Especially on arm day Fat Gripz are essential to us.
We feel its gives you a much better thickness to the arm with the wider grip it gives you. Phil Heath 5x Mr Olympia is a big fan of Fat Gripz in his arm workouts. Maybe that is why he has the best forearms in the business?
Fat Gripz  help support your training by widening the width of your grip.
As well as champion bodybuilders such as Jay Cutler and Phil Heath, Fat Gripz are now used by  many members of NFL teams, US Special Forces, British Royal Marine Commandos, top UFC fighters, elite power lifters, and rugby players.
An essential in the gym bag is all we say here!!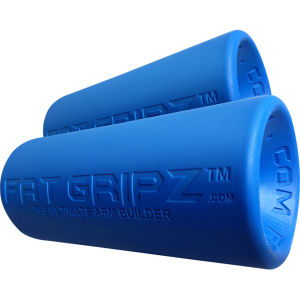 Grab some Fat Gripz here at MyProtein
#9 Gummy Bears
Yes gummy bears!! We haven't lost our minds here!!
Gummy bears are a great post workout snack and we find rather rewarding to know your going to snack on these after a long grueling session in the gym!
Fructose is a form of sugar that the body doesn't really use well. Because of its structure, it can't be directly turned into muscle glycogen like glucose can.
When you consume fructose—fruit or high-fructose corn syrup—it's not absorbed immediately into the bloodstream like glucose/dextrose.
Instead, the majority of it must travel to the liver, where it can be converted into glucose and stored as glycogen to be released as glucose when the liver deems it necessary to maintain blood glucose levels.
Most gummy bears, such as Haribo brand, use dextrose and corn syrup. Corn syrup is primarily glucose and is considerably different from adulterated high-fructose corn syrup.
Source: http://www.bodybuilding.com/fun/the-benefits-of-post-workout-carbohydrates.html
Wrapping It Up
What do you guys think to the Protein Hunter Top 9 Gym Bag Essentials?
Do you feel we have missed anything? Please leave comments below and suggestions of what else you feel is essential in your gym bag, we'd love to hear from you.
Thanks for reading!